Вміння
Innate. Developed.
XP: 2.
Test Icons:
If this skill test is successful, heal 1 horror (2 horror instead if it succeeds by 2 or more).
Only by standing firm against the darkness can we live to see the light of another day.
RJ Palmer
Where Doom Awaits #268.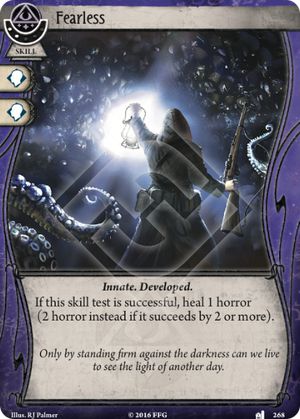 No review yet for this card.