Ворог
Monster. Byakhee.
Fight: 5. Health: 2. Evade: 3.
Damage: 2. Horror: 1.
Hunter.
While Stealthy Byakhee is exhausted, it gets -3 fight.
If you can hear the beating of its leathery wings, it's already too late.
Ryan Barger
A Phantom of Truth #222. A Phantom of Truth #23-24.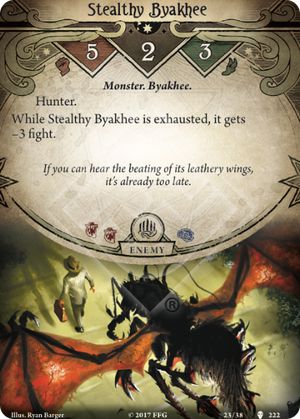 No review yet for this card.