Revelation - Put Words of Power into play in your threat area.
If there are 1 or more enemies at your location with doom on them, you cannot damage those enemies or discover clues at your location.
: Discard Words of Power.
Sebastian Rodriguez
The Forgotten Age #97. Pnakotic Brotherhood #5-6.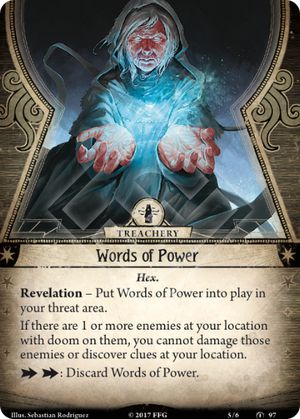 No review yet for this card.