Подія
Spell.
Cost: 3.
Test Icons:
Move. Move to any revealed location and reveal a random token from the chaos bag. If you reveal a , , , , or symbol, you must discard an Item or Ally asset you control (if you cannot, take 1 damage).
Extradimensional travel had its risks, he knew. But who could resist the frontiers beyond time and space?
Adam Schumpert
Jacqueline Fine #13.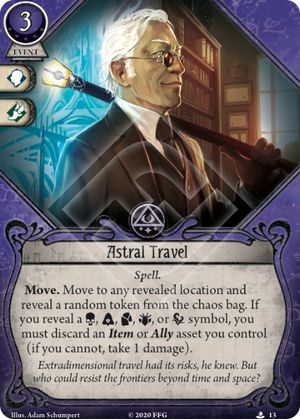 No review yet for this card.