Подія. Слабкість
Spell.
Cost: 4.
Advanced.
Place 1 doom on the current agenda. This effect may cause the current agenda to advance.
Forced - If Dark Memory is in your hand at the end of your turn, reveal it and take 2 horror.
Falk
Bad Blood #19.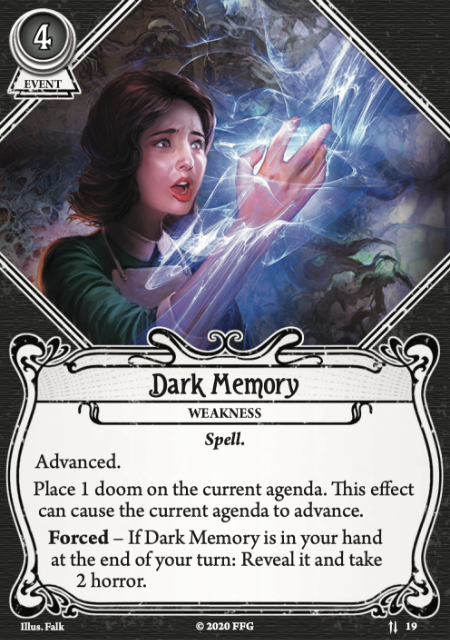 No review yet for this card.