Здобуток. Магічний
Заклинання.
Cost: 3.
Test Icons:
Застосовність (4 заряди).
Витратьте 1 заряд: Атака. Ця атака використовує замість і наносить +1 рану. Якщо під час цієї атаки був витягнутий символ , , , або , отримайте 1 жах.
Brian Valenzuela
Базовий набір #60.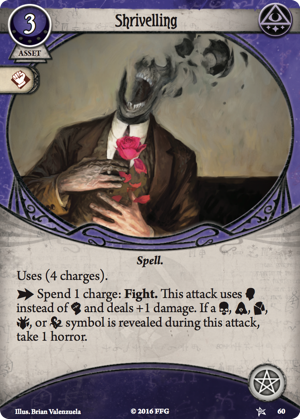 The "If a symbol is revealed..." effect triggers during Step 3 of the Skill Test Timing.
Last updated