Здобуток. Arcane
Spell.
Cost: 2.
Test Icons:
: Fight. This attack uses instead of . If a , , , or symbol is revealed during this attack, the attacked enemy gets -1 fight and -1 evade for the remainder of the turn (to a minimum of 1).
Damien Worm
The Wages of Sin #157.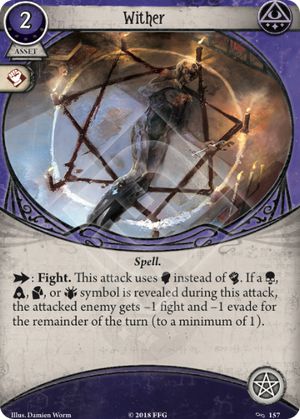 No review yet for this card.