Локація
Otherworld. Extradimensional.
Shroud: 2. Clues: 3.
Revelation - Put Prismatic Cascade into play and discard a random card from your hand.
Forced - After the last clue on Prismatic Cascade is removed: Discard Prismatic Cascade.
Stephen Somers
Загублені у часі і просторі #325. Lost in Time and Space #18-19.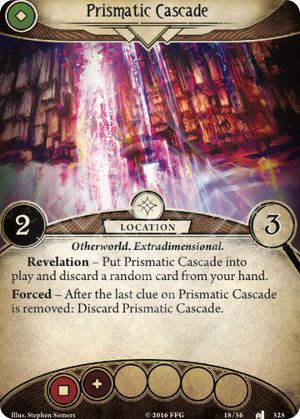 No review yet for this card.