Локація
Otherworld. Extradimensional.
Shroud: 4. Clues: 2.
Revelation - Put Endless Bridge into play and lose 2 resources.
Forced - After an investigator leaves Endless Bridge: Either place 1 doom on Endless Bridge, or discard it.
Kristina Carroll
Загублені у часі і просторі #326. Lost in Time and Space #20-21.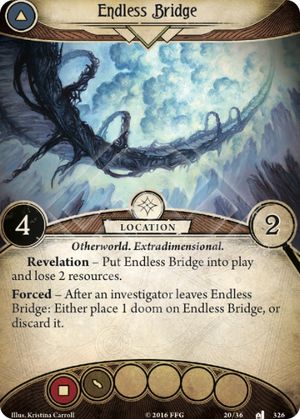 No review yet for this card.