Ворог
Monster. Yithian.
Fight: 4. Health: 3. Evade: 1.
Damage: 2. Horror: –.
Spawn - Laboratory of the Great Race.
Aloof.
If an investigator has "activated the device" or "dissected an organ," Scientist of Yith loses aloof and gains hunter.
Paul Carrick
The City of Archives #258. The City of Archives #26-27.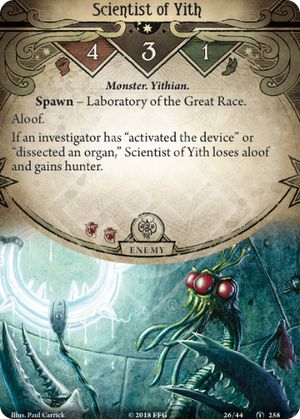 No review yet for this card.