Derived from
None. Self-made deck here.
As foretold by the Prophecy, Lily masters every martial arts technique at the speed of light.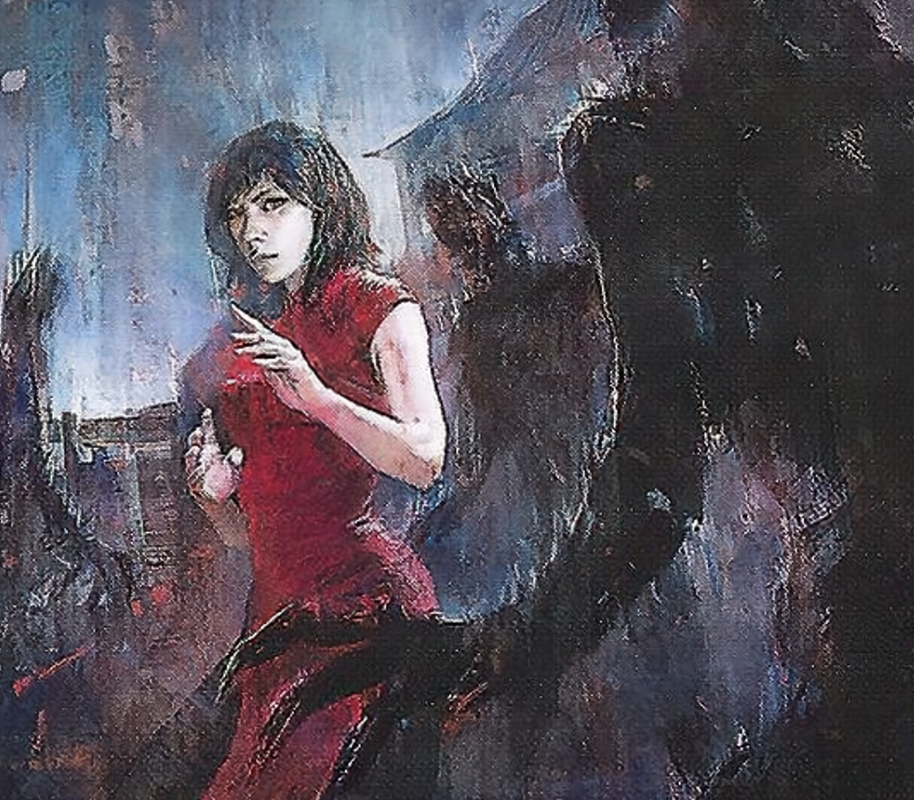 Credit: Lin Hsiang
---
Introduction:
In my previous Lily guide, I was excited about the raw power of the newly-released Cyclopean Hammer. Now that most of us had the chance to take it to the table, we all came to the same conclusion: it is good, but boring.
So I decided to do justice to Lily by giving her one of the most fun decks I've tried in a long time. This deck has a different weapon for every battle, and your mastery of the arts of fighting will determine the fate of life in the universe.
This series is a celebration of the 20k points on ArkhamDB to thank you all for all the support received.
I will release a new standalone-ready deck concept every week on Friday for the following months, so stay tuned and keep pressing the ♥ button if you want to see more!
Let me know which investigators you would like to see next in the comment!
---
Table of Contents:
---
Overview:
 
Difficulty:
★★★★★
Enemy Management:
★★★★★
Clue-getting:
☆☆☆☆☆
Encounter protection:
★★★★☆
Survivability:
★★★★☆
Economy:
★★★☆☆
Card Drawing:
★★★☆☆
---
Main Strategy:
* Pair this with the Discipline, burst and you have a ridiculous killing machine.
---
"Take up to 3 different fight actions":
Roughly every other turn, you can deal with a flood of enemies by using your Discipline, which instructs you to take 3 different fight actions, meaning that you cannot use it to spam your Machete. You need to find 3 different attacks among your assets and events.
Assets:
Fight actions performed by different weapons are considered different, that's why we are using 3 of them:
Events:
Events are fun to play because they are more situation-specific than assets. Finding the best moment for each event makes you feel like a killing machine.
At a 19xp standalone threshold, this deck can deal up to 15 damage in one turn, and it goes up to 22 damage. This definitely takes her to the top fighter ranks with Tony Morgan.
---
Enable your game:
Other Cards:
---
Upgrade Path:
---
---
---
To create your own guides, find the template I have created here